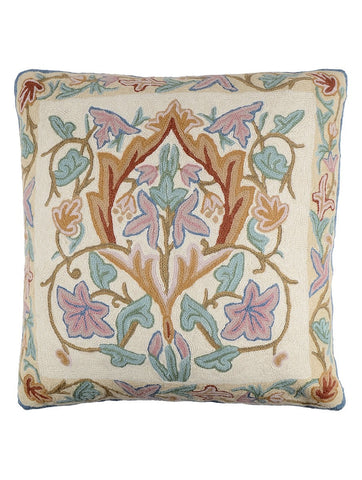 Floral Chainstitch Cushion Cover 2
Rs. 3,200.00

Rs. 3,200.00
---
---
Product Info
These museum quality, designed cushions and tapestries will bring warmth, color, and uniqueness to any home. Kathwari has a style to compliment any home decor. Choose from various designs of geometric shapes, florals, and tribal accents. Tapestry sizes range from 5x3 ft to 6x4 feet. Cushions come in 16 x 16 inches or we have larger floor cushions that are up to 2 x 2 feet.
Shipping: This product is dispatched in 1-3 business days.
Care: Dry clean only
Materials: Cotton, Wool
---
Refund & Return Policy 
Each product is thoroughly inspected before dispatch but if for any reason you are not satisfied, please notify us by email within 24-hours of delivery. We offer exchanges of same design if available, or a different one, if product is returned undamaged within a week. We do not offer refund on the cost of shipping back the product.